Happy Customers
Thanks... this is fantastic! I have to admit it is really nice to have a reliable host like GoWest - you get an A+ grade in customer service from me!
Current Events
2011-03-25 SmarterMail Version 8 is here!
All GoWest ColdFusion hosting webmail accounts have been upgraded to SmarterMail 8 Enterprise.

(more)
2011-02-10 ColdFusion Update: Adobe Hotfix applied to all CF accounts
All GoWest Hosting ColdFusion 8/9 accounts have been updated with the recent

(more)
2010-12-10 All ColdFusion Hosting accounts now include SmarterMail 7 Enterprise
As part of the continual maintenance and improvement of our ColdFusion hosting services, all accounts have been upgraded to the latest and most robust ...
(more)
GoWest on Facebook
Web Hosting: Full-Service Website Maintenance & Custom Support
Website Hosting & Maintenance with a Personal Touch: www.GoWestHosting.com
We care about you and your business. Unlike some of the larger, generic hosting companies, GoWest stands for personal care and attention, from the ground up.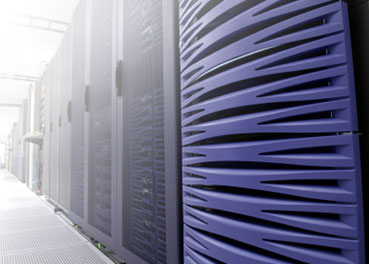 Whether transferring an existing website, setting up a new individual or reseller hosting account, or hosting with us as part of a new custom website design project, GoWest Hosting provides everything you need for security and peace of mind.
Our primary goal is to take care of you, so you can take care of your business!
Developers: ask about our Linux or ColdFusion Reseller Hosting!
We know what it takes to do hosting right!
With hundreds of websites under our care and over eight years in business as a Utah web hosting company, we pride ourselves on personal attention, reliable service, and a secure, spacious server environment for all of your business, personal or reseller web hosting needs.
We offer first-class, affordable web hosting along with complete website maintenance solutions for your new or existing website. Our robust servers offer a wealth of features and resources as well as full support for PHP 4/5 and the latest version of ColdFusion. We support a range of database options, including mySQL, Access and MS SQL 2000/2003 (details at www.GoWestHosting.com).
Personal Attention & Customer Support
GoWest Hosting is operated by real people who understand the very real concerns and requirements of your company, and the website that represents it. As designers, programmers and network professionals, our number one priority is a customer experience you can rely on.
In addition to a number of helpful web hosting tutorials and a wide range of controls available in your personalized HELM Control Panel, our staff of knowledgeable professionals make every effort to provide you with prompt, personalized technical support through a number of convenient channels.
World-Class Data Security
You rely on your hosting service to keep your online business running smoothly. We offer complete control and quality customer support from start to finish. You can trust us to keep your site online!
Our web hosting servers are located in a carrier-class commercial data center in Denver, Colorado. With over 4,000 square feet of climate-controlled raised floorspace and 24/7 on-site security, the building operates on direct power feeds from multiple substations, routed through 357KVA UPS power conditioning backups, with robust diesel generators always ready in case of an outage or emergency. Our network and equipment is monitored around the clock by a team of dedicated professionals, with on-site staff available for virtually instant hardware maintenance.
Backup, Backup, Backup!
We believe in playing it safe. Our files are hosted on the same servers as our customers' sites... your best interest is our number one priority!
Paired RAID hard drives and incremental backups (up to 10 copies) ensure the safety of your files and data at all times. All of our core equipment is configured for maximum redundancy and ultimate peace of mind for you and your customers.
Fringe Benefits
In addition to all the bells and whistles included with every GoWest Hosting account - like SmarterMail, SmarterStats, database/FTP/DNS administration, unlimited Email, custom reports, ASP/ASP.net/PHP/ColdFusion and of course our award-winning Helm control panel - our web hosting customers also receive a substantial discount on our custom programming services! Whether you host a single company website or have dozens of sites on one of our ColdFusion reseller hosting accounts, we take care of our customers from start to finish!
Ask about our easy website maintenance options, as well as our affordable hosting and maintenance packages.
Contact us for website maintenance and hosting package rates!
Cartweaver Ecommerce Hosting
As experienced users of Cartweaver E-commerce software, we offer hosting that is optimized for your Cartweaver site, and other database-driven ColdFusion applications.
Our Cartweaver hosting customers include a number of large website design companies, dozens of business owners and many of our own custom website design customers. Ask about our reduced hourly programming rates for GoWest Hosting customers!
Resellers & Developers Welcome!
Join the growing number of web designers and internet professionals who currently enjoy the stable work environment and reliable features that GoWest Hosting is known for. GoWest offers affordable reseller hosting accounts with options for even the smallest of web shops. Pass the savings and peace of mind on to your own website design clients - they'll love the dependable service and easy-to-use control panel, branded with your own logo and company name!
Web hosting packages, options and pricing: www.GoWestHosting.com
For a quick up-front estimate, call our Utah office: 435.644.8523 or send email now