Happy Customers
I've had a site hosted with GoWest for over a year now, and everything's been great!
GoWest on Facebook
eCommerce Website Design: Specialized Web Store Solutions
Manage Your Own Online Store or Catalog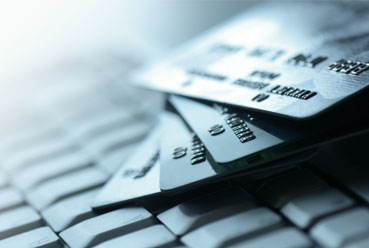 We know what it takes to run a business. Running a storefront online is no different. You have to manage inventory, track sales, stay in touch with customers and keep it all organized, in the amount of time you can afford. Whether selling artwork or instruments, cars or office supplies, we provide simple, flexible custom e-commerce solutions, with the powerful tools you need to manage your own online store in minutes each day.
NEW: Cartweaver eCommerce features GoWest lead developer Michael Evangelista ( view site )
We specialize in Custom E-Commerce Websites - let us help you get your store online!
Everything you need to set up and manage your customized online store!
Browse our web design portfolio for some recent ecommerce website examples, or take a look at our complete range of services. Call or email anytime to discuss the many ways we can help your company succeed online.
Custom Design, Personal Support
When selling online, your business image says everything. Don't settle for a generic, canned solution. Even the best 'do it yourself' store systems often leave you looking for answers, and your site can be lost among the look-alike templates.
Along with complete custom website design to make your store stand out, we can program the features and functions to work the way you want them to, from the ground up.
We stay with you after the project is complete, providing hosting and maintenance to our website design customers at affordable rates. We take the hassle out of doing business online!
Marketing, Maintenance and More
Launching your website is often just the first step towards your overall online goals. Search engine strategies, web marketing, traffic statistics and analysis and ongoing website maintenance and updates are all part of a successful long-term internet marketing strategy. GoWest provides all the tools for e-commerce management and success!
Cartweaver Ecommerce is Our Specialty
As experienced users of Cartweaver E-commerce software, we've created a number of custom modifications, plugins and enhanced features for the popular Cartweaver ColdFusion platform.
From simple image uploading routines to custom product displays, advanced admin reporting features and dynamic SEO enhancements, we can help with anything you need to create the perfect Cartweaver E-commerce website. Ask about our existing flat-rate modifications, as well as reduced hourly programming rates for Cartweaver users.
Content Management - Keeping It Fresh
Keep your company website up-to-date with our custom content management systems! We will seamlessly incorporate a dynamic photo gallery, guestbook, blog or other easy-to-update content into your site's design so you can keep the content fresh and the information current. Along with our simple ecommerce catalog administration, we can give you the tools you need to make immediate changes to your site's text and photo content from any computer with an internet connection.
Subcontracting Welcome - No Job Too Large or Small
In addition to full-service website design, we also provide a wide range of subcontracting and custom programming services. We work with developers and designers around the world, providing high-level ColdFusion / mySQL application development, e-commerce modifications and support and general help with javascript, css, jQuery, ColdFusion, php, mySQL and more.
Contact us at any time with your questions, requests or inquiries.
For a quick up-front estimate, call our Utah office: 435.644.8523 or send email now